This page last edited November 27, 2022.
Almost all of the companies whose websites are listed below have provided information used on this website.  Their assistance is appreciated and gratefully acknowledged.
The first site listed below is sadly no longer operating.  It was all the work of just one person, Francois Demont who lived in Rennes, France and who passed away suddenly.  He had researched and designed his website over several years, collecting and documenting over 250 instruments, all without any financial motive.  He and I were regularly in contact by email and phone and his enthusiasm was very apparent. His extensive, detailed website was a must for any Harmony/CMI fan and is still referred to today.  The address was www.harmony.demont.net.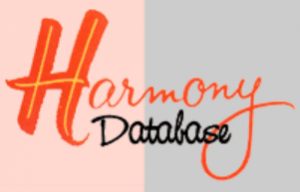 See Mike Law's great site and online videos of current offers.  Check out his items on Ebay as seller lawmanmike

www.vintagearchtop.com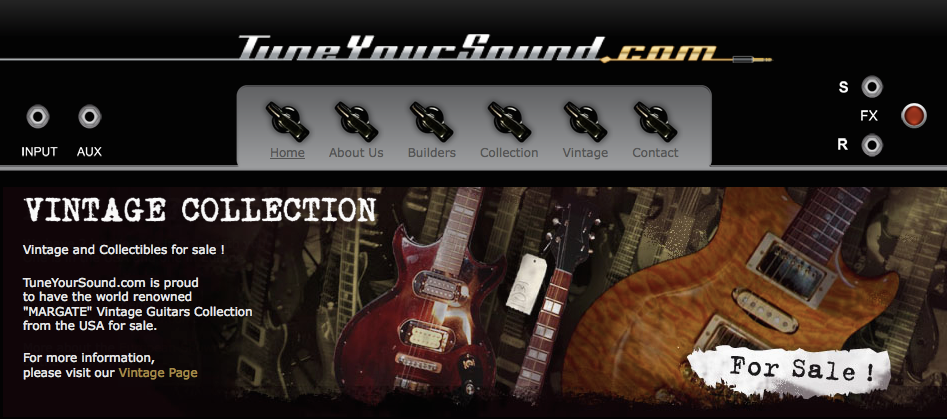 www.tuneyoursound.com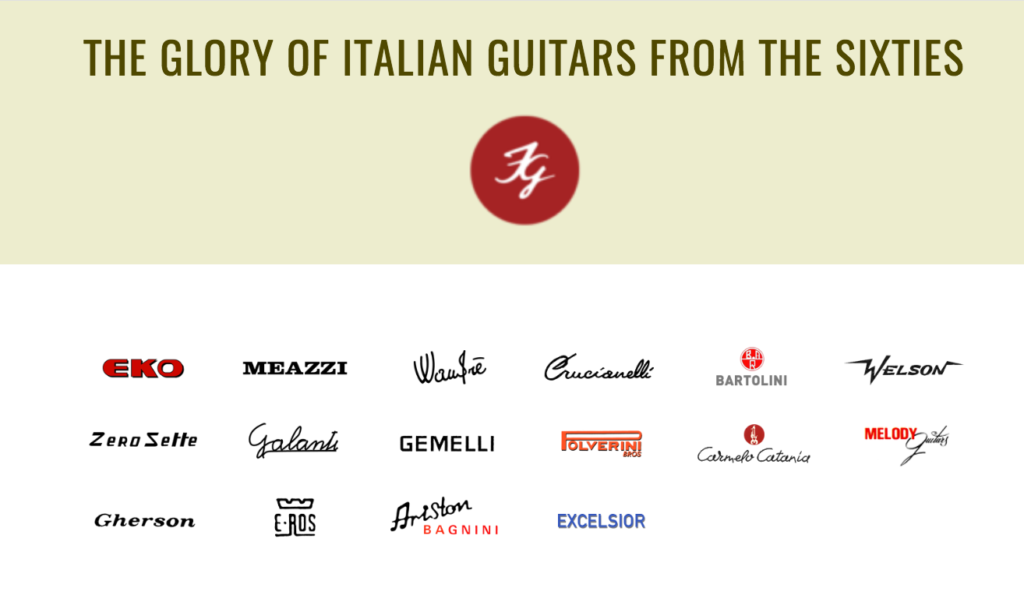 www.fetishguitars.com

EliteGuitars.net, formerly Guitars R Us from Los Angeles, CA.

http://www.oliviasvintageguitars.com/
Nate Demont and his team sell, buy, repair, set, align, adjust, astound.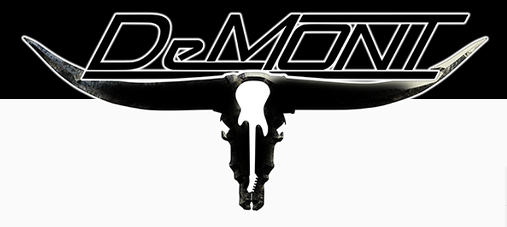 demontguitars.com in Oswego, Illinois 60543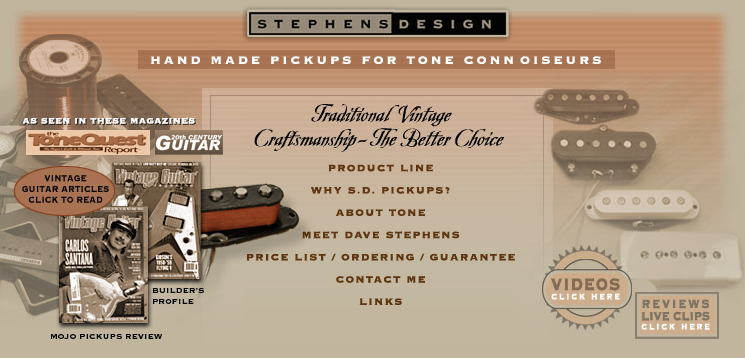 http://www.sdpickups.com
Dave Stephens of SD Pickups is a long-time fan of Harry DeArmond.
www.godsownguitars.com based in London, UK, has a wide range of top quality guitars, basses, amps and effects for hire, with a delivery service.

Gorham Brothers Music, Syracuse, NY

http://www.hazeguitars.com  Based in Dublin, Ireland (like me), Gerry Hayes provides professional guitar and bass repair, setup, upgrade and restoration services.  He also designs and builds beautiful custom instruments.  Gerry has produced a series of Sketchy Setups – guides to getting your guitar or bass playing its best.  They are all available as inexpensive PDF downloads.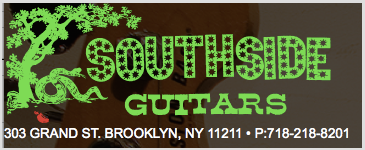 www.southsideguitars.com/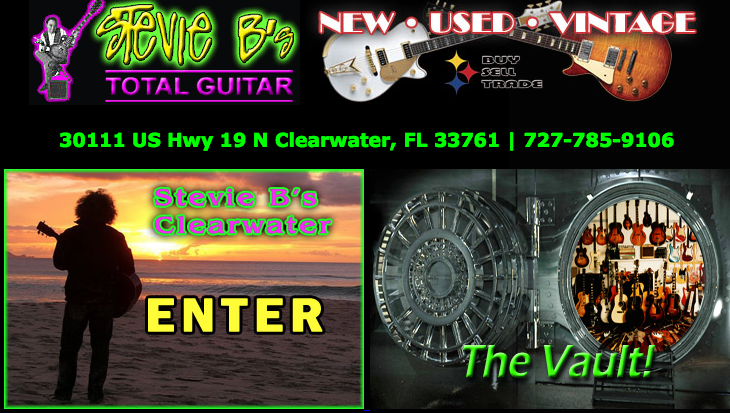 http://www.steviebs.com/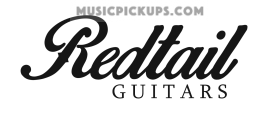 http://www.redtailguitars.com/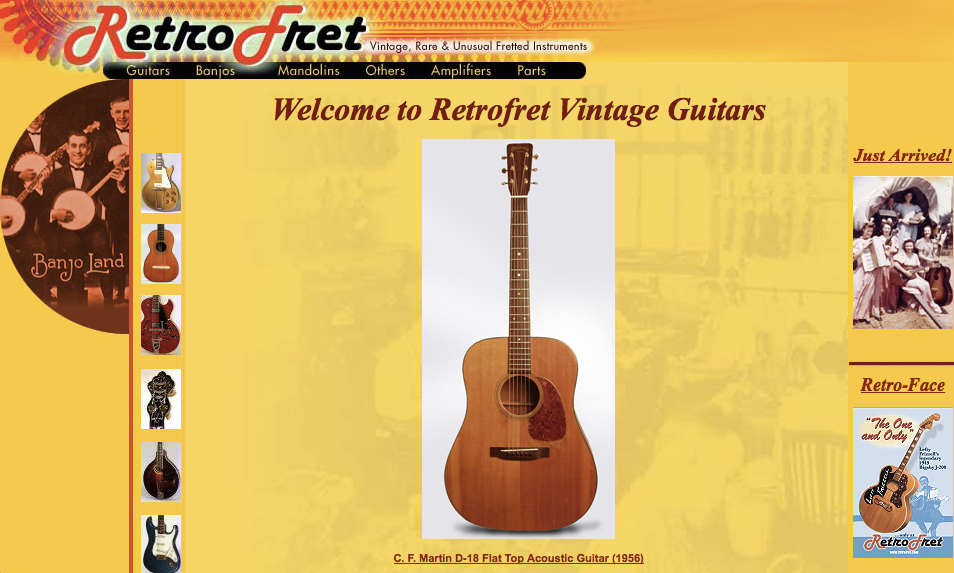 www.retrofret.com
The father and son team of Bruce and Brad Rickard, based in Columbia, MD, USA, are enthusiastic experts in the business of buying, selling and trading fine vintage instruments.

www.maplestreetguitars.com
3190 Maple Drive, Atlanta, Georgia, USA.

www.creekroadguitars.com     Oak View, California.  Restoration and repairs to Vintage acoustic and electric instruments.
Based in Birmingham, Alabama, USA, John loves and stocks vintage guitars, amps and effects.  Check him out at www.truevintageguitar.com
www.vintage-guitars.se, based in Stockholm, Sweden, carry a wide range of new and vintage instruments
Thunder Road Guitars are located in Portland, Oregon, OR 97209 and Seattle, Washington, WA 98136.  They provide a wide range of services with a great stock of instruments.  Check their website www.thunderroadguitars.com
www.someneckguitars.com, based in Cork Street, Dublin 2, Ireland, buy, sell and exchange Vintage Electric Guitars, Bass Guitars and valve amps – and they're my local!
gbase.com
reverb.com
eBay.com:
Leatherstuff.com:
All of the companies and individuals listed above have websites but many music enthusiasts who buy and sell instruments and parts do not.  A major outlet for these people is eBay.  There is an eBay site serving almost every country, but from my own experience, eBay.com seems to cover the widest range of products at the most competitive prices.
Leatherstuff.com is the eBay.com seller's name for a major source of pre-owned guitars and basses including Harmony, Kay, Silvertone and many other brands.  The site is run by Mark in Akron, Ohio and the high quality of the instruments offered, the accompanying photographs and the accuracy of the descriptions are well worth checking out.  Mark has been an invaluable source of photos for this site and I am very grateful to him for this.