Page last updated January 25, 2021.
Albanus archtop guitars were produced by Carl Albanus Johnston, a Swedish Immigrant to America who began as a a violin maker. He is thought to have learned guitar-making from Elmer Stromberg and began building archtops in the 1950s. He crafted about 100 instruments, all to order.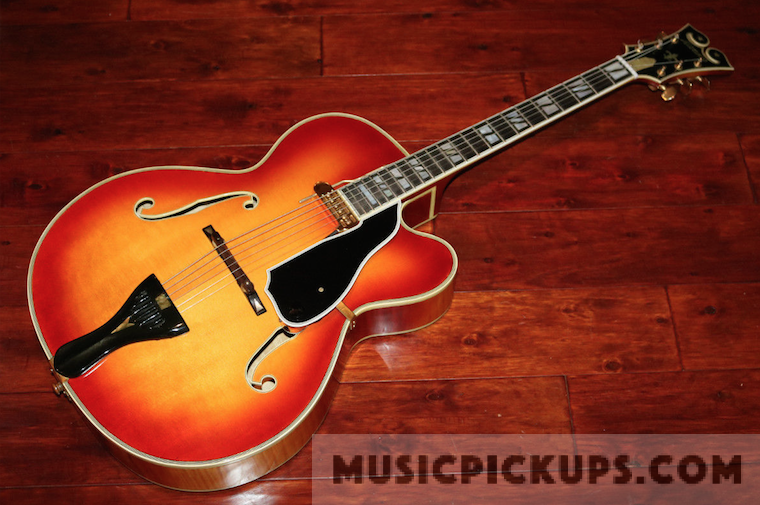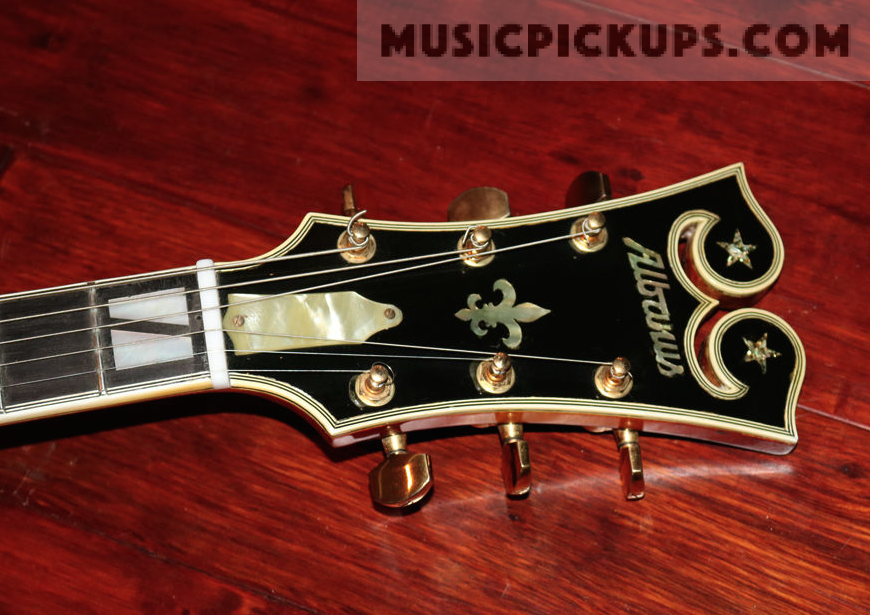 (photos above copyright Gary's Classic Guitars, Loveland, Ohio, USA).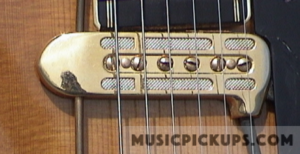 The Rhythm Chief adjustable Model 1100 pickup in gold with a short arm was fitted in these archtops.