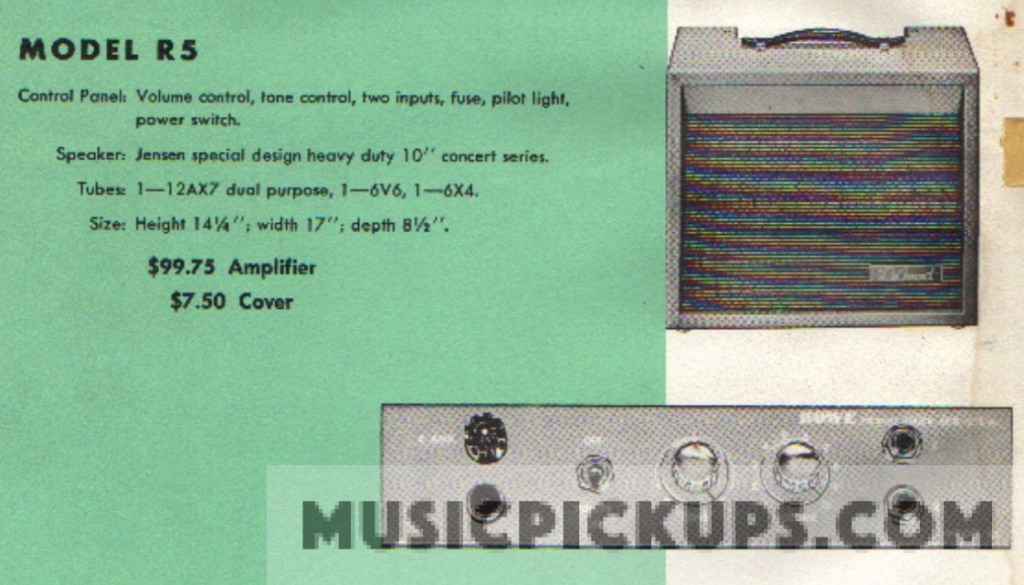 Extract from 1960 DeArmond Amps Catalog.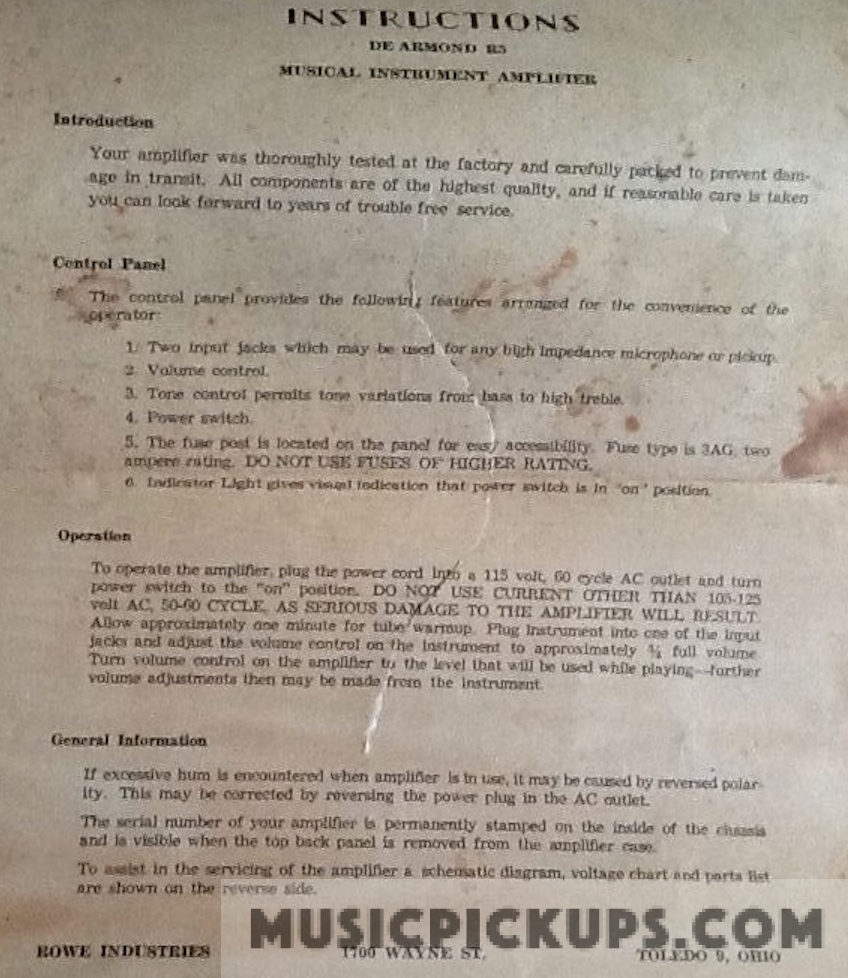 R5 instructions.
R5 Example 1, Ser. No. K0457:DeArmond-R5-amp  (B0428):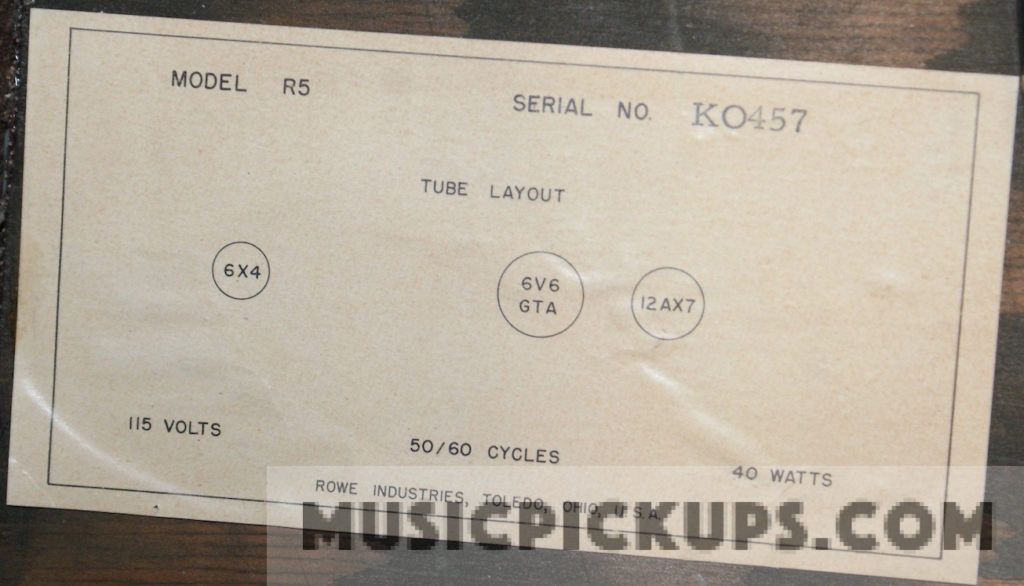 R5 Vacuum tubes Layout and Serial No. label.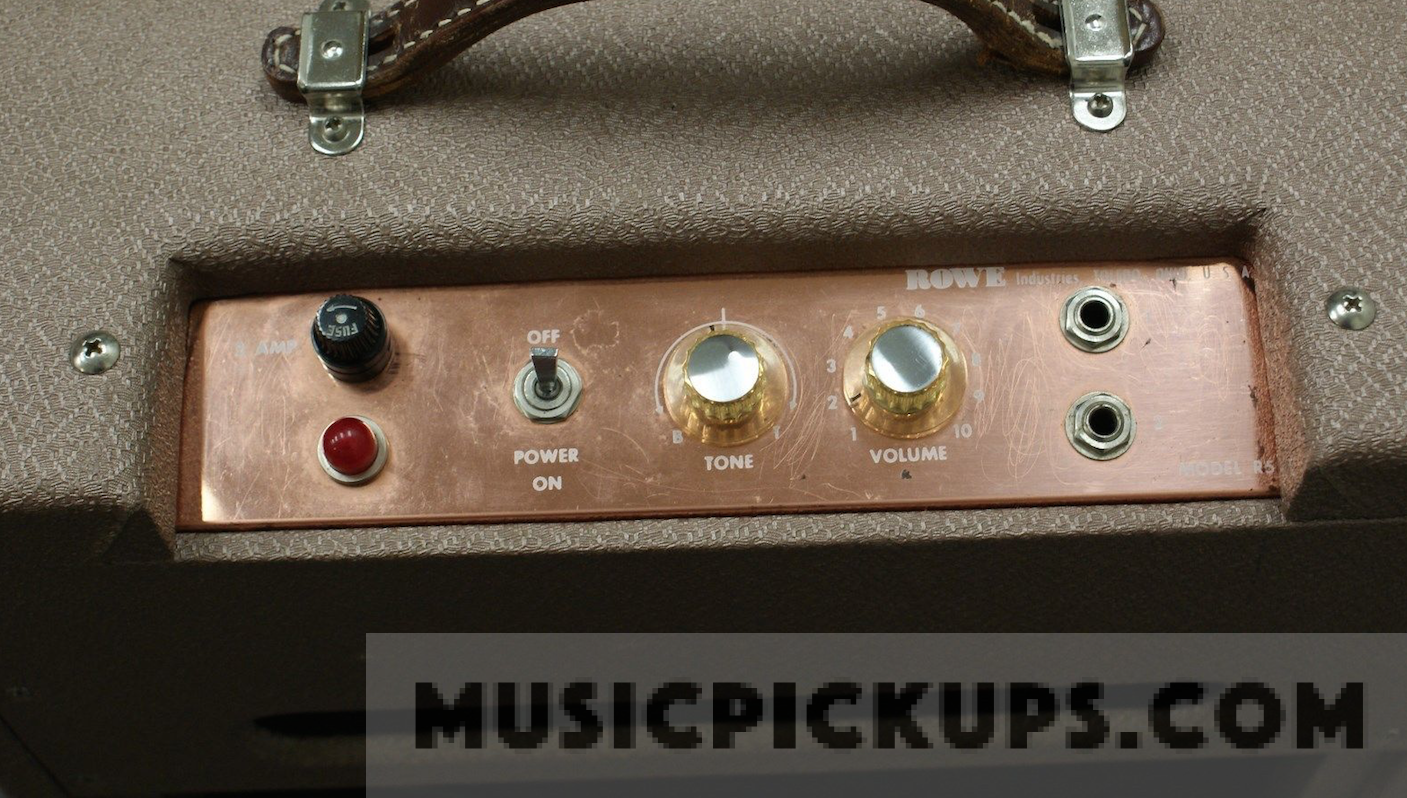 Control panel.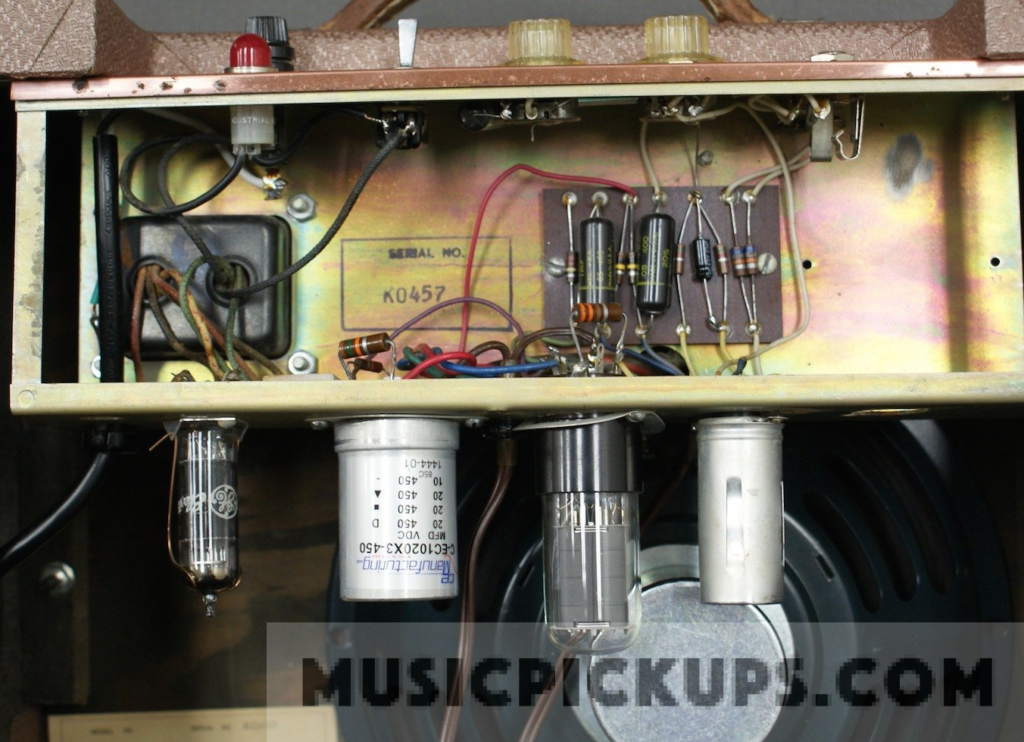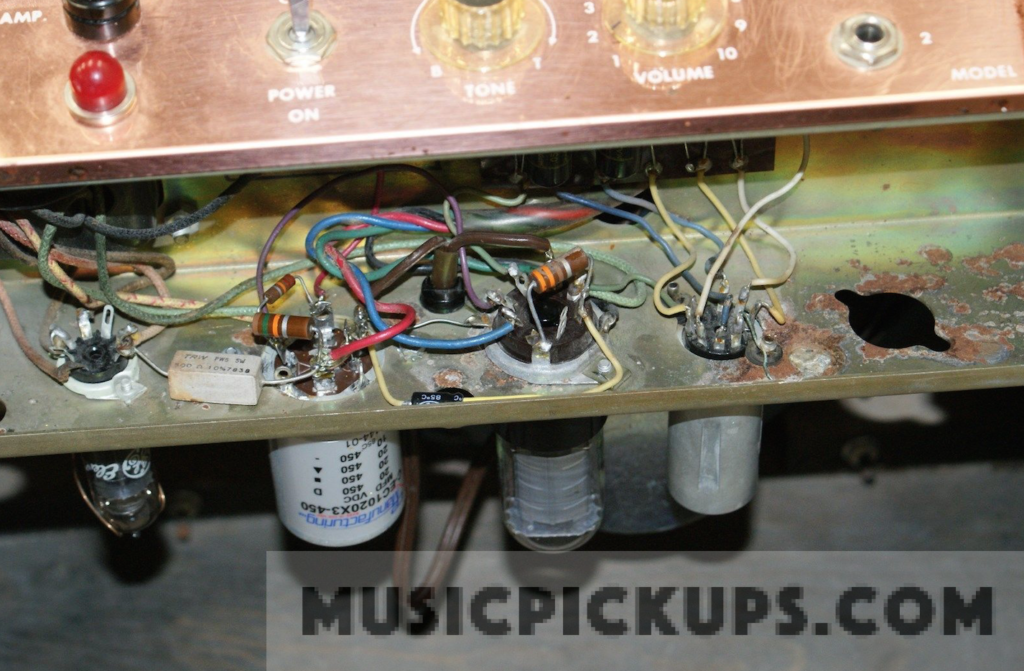 Chassis interior.  Two photos.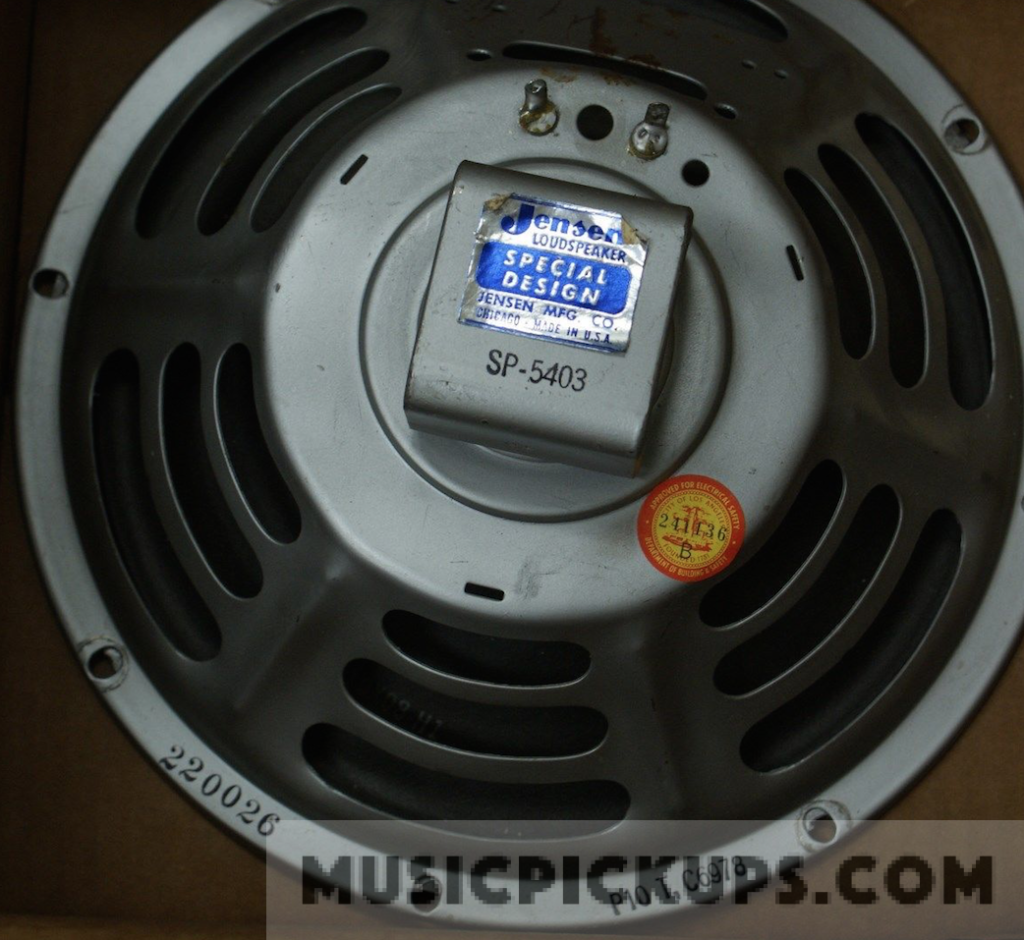 Jensen Speaker Type SP-5403.   EIA code (220026) shows 26th week of 1960 as speaker manufacture date.
Amp logo – 1st. version: Plastic, approx. 2″ (50mm.) wide:
Example 2, Ser. No. MH0390:  Martin M110 amp (photos copyright David Boltz B0012).
DeArmond's in-house reference for this amp was RM5.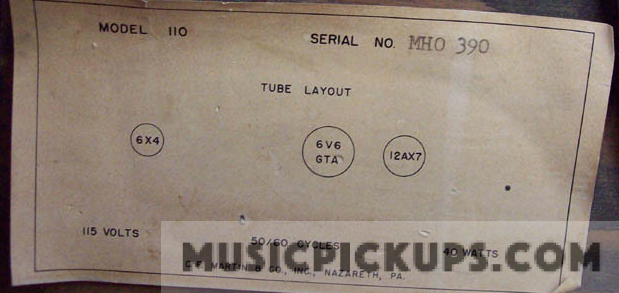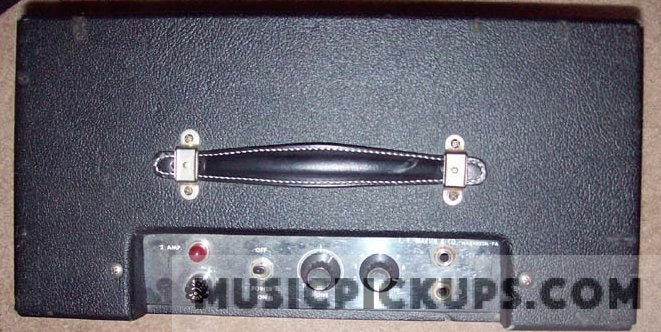 Control panel.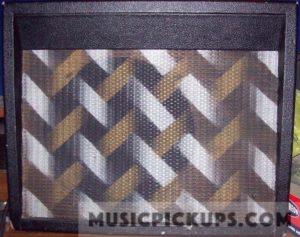 Front View of Amp.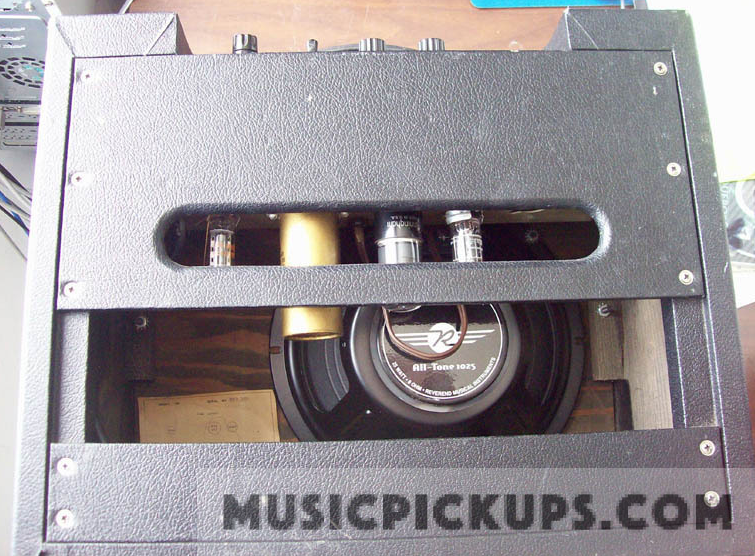 Back of amp.  Speaker is not original.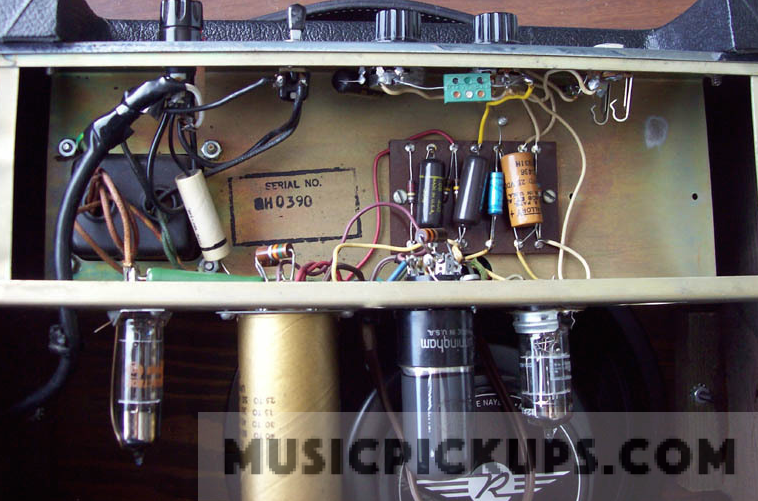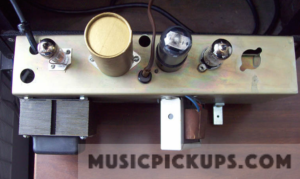 Chassis Views – 2 photos.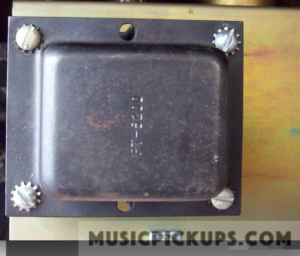 Mains Transformer, Ref. No. PT5200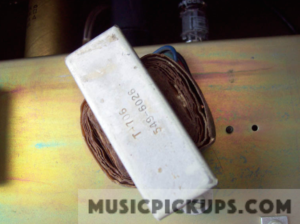 Output Transformer, Ref. No. T-706   549-6026