Page last updated February 3, 2021.
Fold-in Leaflet, 1948, February: (price list section only shown) Copper color; No Form number; Prices shown; Cover shows violinist with Model 700 violin microphone; One double-sided 10.25″ x 6.4″ (260 x 163 mm.) page with fold-in; 7 products; Rowe Industries, Wayne Street: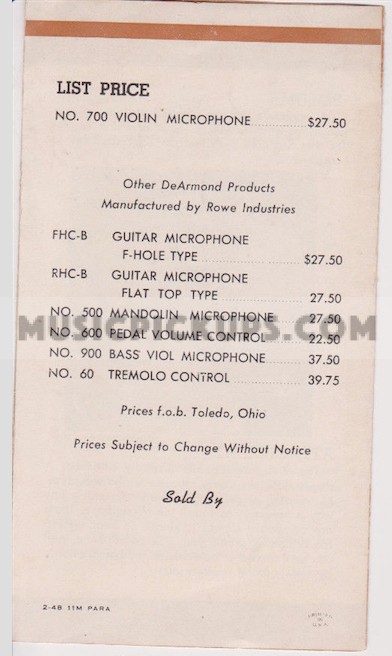 1948, December: A reprint of the February 1948 version:
1955, November: As 1948 December version, but with Form No. 115  shown and price changes upwards and downwards added.
1957, November: Shown in full below; A reprint of the November, 1955 version: