This page last updated January 25, 2021.
These archtop guitars were produced by Gretsch in the 1950s.
Two Examples shown: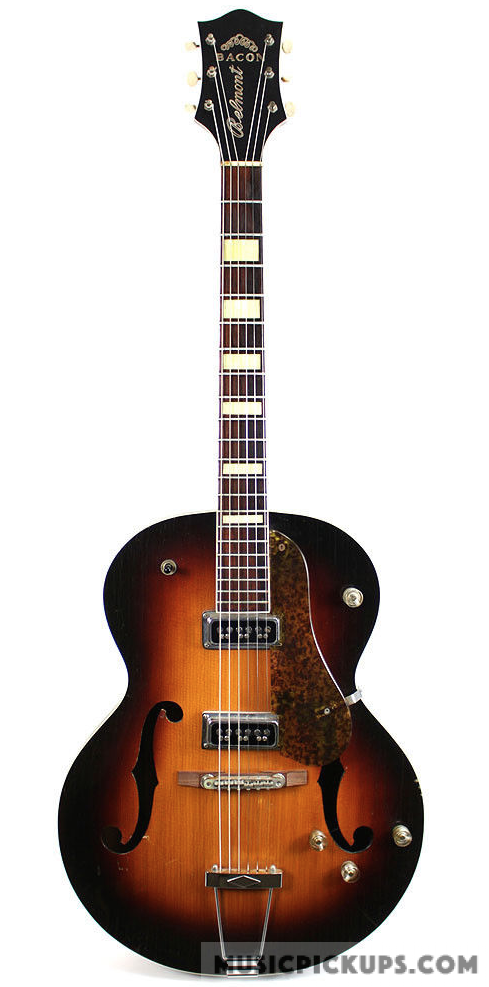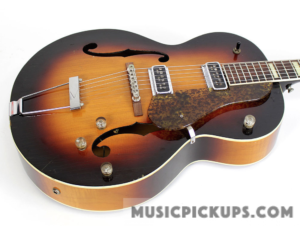 The model above is dated 1950s, with a non-original bridge (photos above copyright John Majdalani, Cream City Music).
All of the examples seen to date are fitted with Model 2000 pickups with chrome or gold surrounds and black infills.  Some examples can be seen to have both pickups the same height, before the advent of separate Bridge and Neck versions (photo above copyright Trevor Boone, Emerald City Guitars, Seattle -B0561).
The control knobs are clear, cylindrical, with slotted-head setscrews and fit 1/4″ plain pot shafts.